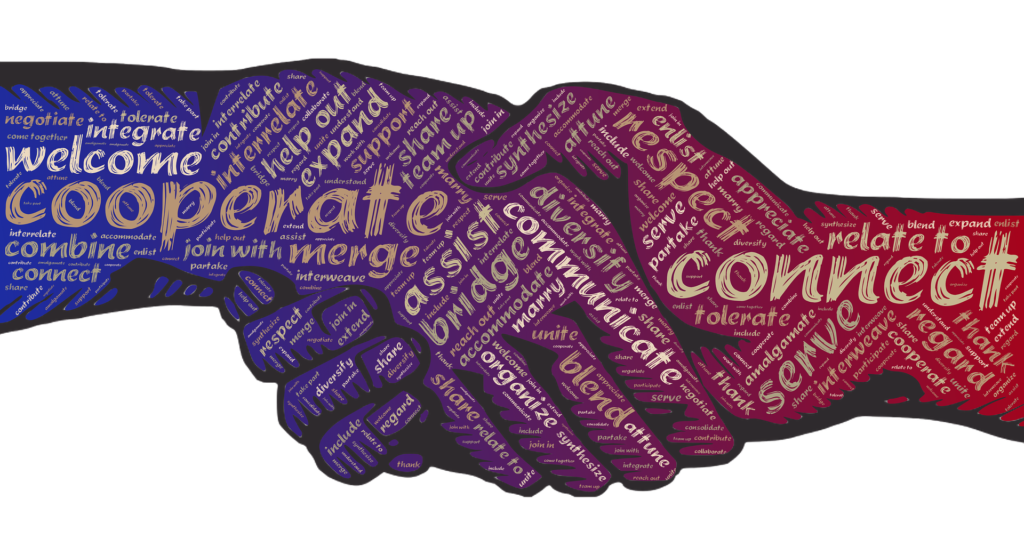 Cooperators' mortgage is an initiative of Cooperative Mortgage Bank to solve the housing needs in Africa. With this initiative, individuals through their various cooperative societies can become home owners without strain. As known, housing has been a major challenge in Africa. Truth is to bridge the housing deficit gap, a collaborative effort is needed.
The idea of collaborating to achieve goals is an old tradition of human beings. It is believed that together people can achieve more and at Cooperative Mortgage Bank, this is one of the hallmarks of our business. The bank is known as the cooperators' bank because it helps individuals through their cooperatives. Cooperators sometimes are neglected when it comes to opportunities to some things in life. This is the reason CMB has decided to target the Cooperative sector. It has been estimated that many cooperators' do not own their houses. It feels like the world has come to neglect these people who contribute immensely to the growth of the economy.
Cooperative societies have come a long way all over the world. The idea of people coming together to help one another achieve their collective and individual goals is one of the hallmarks of these societies. The cooperative movement was believed to have started in Great Britain. Africa forefathers also believe in the collaborative efforts of helping one another achieve their goals. Thus, terms like "ajo", esusu etc became popular among them. Read more
Many individuals struggle to do a lot of things all by themselves, however, no matter how hard they try they get to achieve those things, they don't achieve them. Of course, many people save for specific projects but they divert the funds or don't even save enough for their plan. Mr Ezeanyi is one of such people. For many years, he has been trying to build a house and of course he diligently saved for this important cause. He was very consistent with his saving. Truth is Mr. Ezeanyi is one of the most disciplined persons on earth.
He saved so much and at some point, he knew that his dream of becoming a home owner would surely be achieved. One fateful day, a need came up, he needed to solve some financial needs, so he remembered his savings and off he went and diverted the funds. At first, he was glad that he could meet his financial obligation and he will have more time to save.
Well, subsequent savings also went for other projects until he realized he might not become a home owner in the real sense. However, his dream was not going to waltz into extinction. His Cooperative Society embraced the cooperators' mortgage. He realized he could become a home owner at low interest rate with ease of payment. He realized he could achieve so much including becoming a home owner. You should know more about home ownership, read this
As stated earlier, cooperative societies help people achieve their goals. Saving in a group especially one that specifically fits your plan helps you achieve your aim. However, sometimes, cooperative societies lose focus of their goals and this causes disagreement, lack of trust etc but the good news is that with the Cooperators' bank, your vision of becoming home owners is valid.
Why is CMB the cooperators' Bank?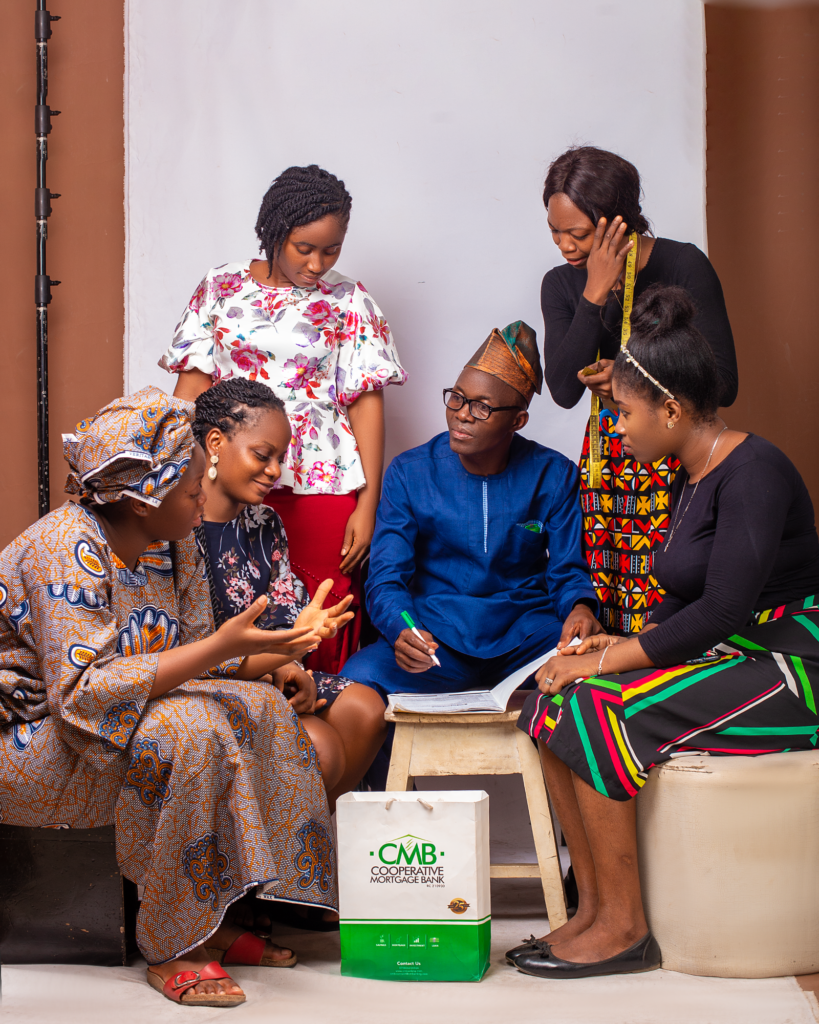 Because of the need to bridge the housing gap in Africa, and to help individuals through their cooperatives achieve their dreams of becoming homeowners, Cooperative Mortgage Bank decided to take up a role of being the cooperators' bank. With the cooperators' mortgage, individuals can become home owners through their various cooperatives.
What are the key features of the Cooperators' mortgage?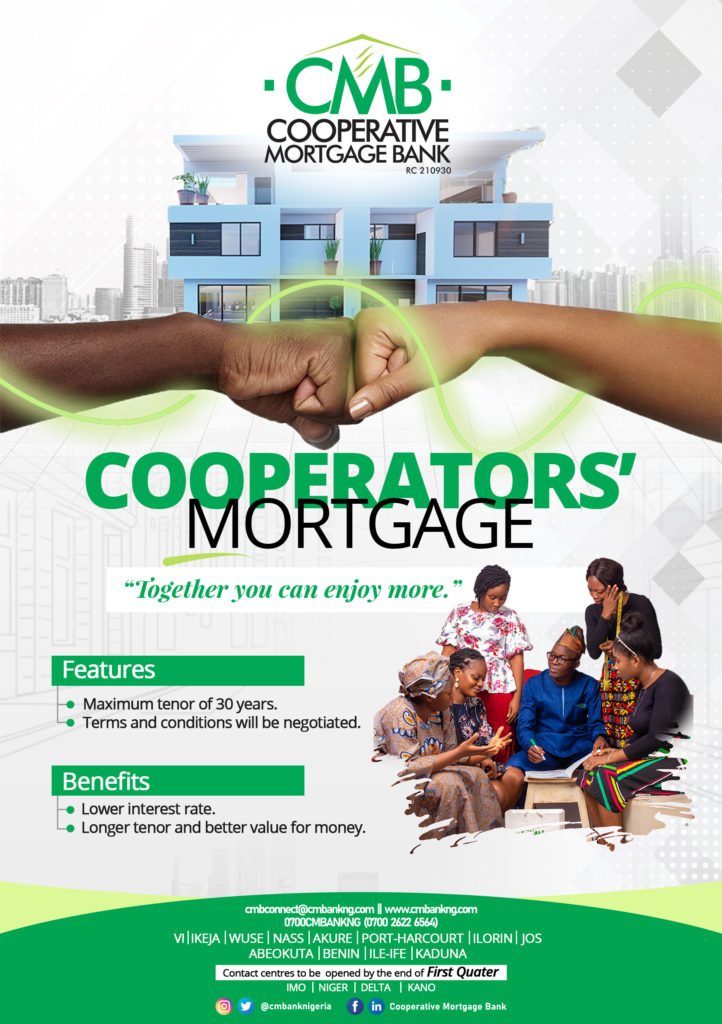 Maximum tenor of 30 years
Terms and conditions will be negotiated with Cooperative society's advocate
Benefits of the Cooperators' mortgage
Lower interest rate
Longer tenor and better value for money
When you can't do it alone, join the cooperators movement and enjoy lower interest rates collectively.