Let your assets sweat for you
We know that you aim to maximize your assets so that you can enjoy life, experience a dignified retirement, and preserve your wealth. CMBank is dedicated to helping you manage your resources so as to guarantee your short, medium and long term needs. We are committed to sweating your acquired assets, to build and sustain a comfortable retirement through integrated retirement planning and investment management solutions.
KEY BENEFITS
Save pension, gain interest
Rendering seasoned financial advisory services to the retirees
Maximizing returns on investments.
 CMBank ACCOUNT OPENING REQUIREMENTS
Duly filled account opening form
2 recent colored passport photographs
Utility bill not less than three months
Valid means of identification ( Driver's license, International passport, National ID card, Voters card)
NB:  All interest and lending rates are negotiable subject to CBN monetary policy.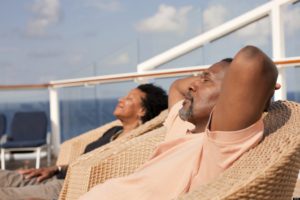 OTHER BENEFITS APPLICABLE TO ALL ACCOUNT TYPES
24/7 Banking services via our various E-channels
Monthly statement via email
Dividend warrant lodgments are acceptable
Bank transfer from other banks is permissible
Know Your Customers (KYC) rules apply
Cheque lodgment is permissible