What is Agency Banking?
Agency Banking offers selected banking services through third parties appointed by a licensed financial institution or mobile money operator. It is expected to be one of the solutions to reaching sections of society with little or no access to financial institutions.
What is Coop One-Stop?
Coop One-Stop is a unique Agency Banking project designed specifically for cooperators and Nigerians in general for ease of regular banking services in neighborhoods and grassroots, i.e. Cooperative Society Offices, villages, local governments, universities, markets, and small communities.
It encapsulates National Social Housing Savings Scheme, Cooperative Save for Shelter, Thrift Savings (Ajọ), and Regular Banking Services.
Coop One-Stop Process
At least 1,000 Agents will be trained in each state of the federation and the Federal Capital Territory, thereby providing employment opportunities for Nigerians.
Target Market
Cooperators: Low, middle, high classes
All classes of individuals
Benefits for Agents
Agents are trained and equipped with customized kiosks and gadgets before carrying out services. They enjoy attractive commission from each transaction, have access to homeownership benefits, among others.
Benefits for Customers
Coop One-Stop is designed, on the one hand, for cooperators to enhance their monthly savings and mortgage repayment, and on the other hand, for everyone who needs regular banking services, as well as access to the National Social Housing Savings Scheme and Thrift Savings (Ajọ).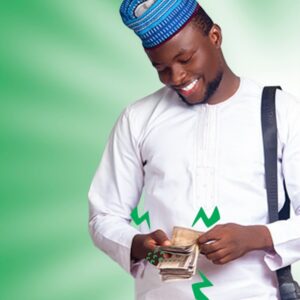 Account Opening Requirements
2 Recent Passport Photograph
Valid ID card
Utility Bill 
Minimum opening balance of ₦5,000.
For further inquiry on COOP ONE-STOP, kindly contact us via this email: cooponestop@cmbankng.com 
Hotline: 0700CMBANKNG (070026226564)