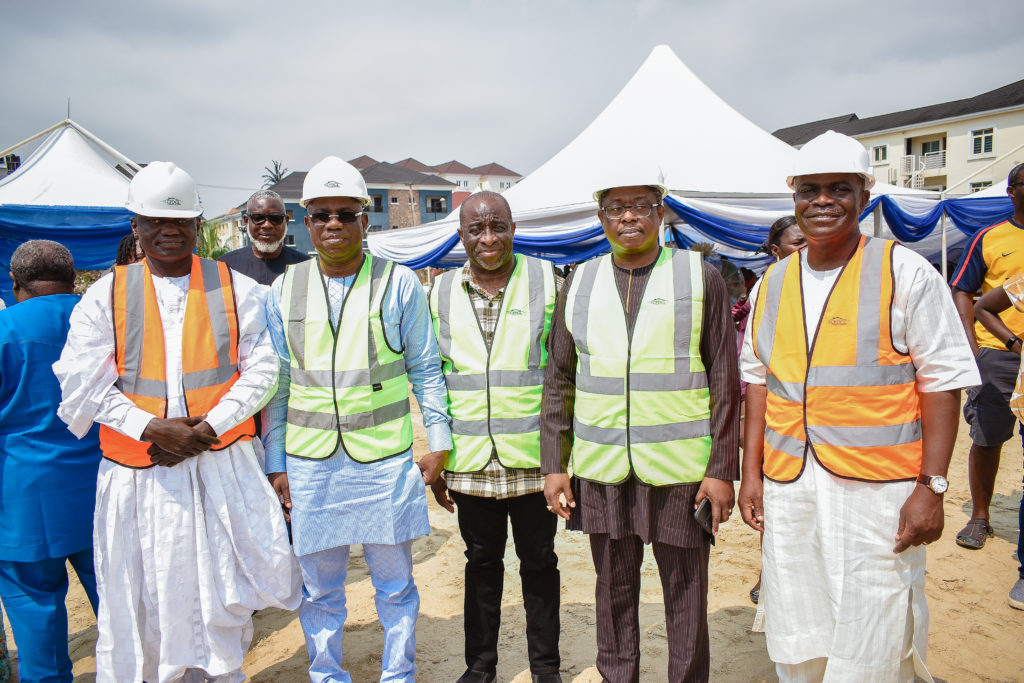 Cooperative Mortgage Bank has entered into an agreement with the Shell Staff Cooperative Investment and Thrift Society Ltd on the delivery of upscale housing estate at Banana Island, Lagos,
A statement signed by the Head, Communications, and Public Relations Department, Cooperative Mortgage Bank, Mrs. Afolabi Olufunmilayo, indicated this.
Speaking at the foundation laying of the project, Managing Director of the bank, Mr. Kabir Ayinde-Tukur, stated that the job had been contracted to Coop Property Development Company Ltd and that work would commence on the project soon.
He added that it would be completed in two years. The statement added that the Director, Federal Department of Cooperatives, Idris Sani, said Nigerians should be entitled to live decent lives away from under the bridges and paying exorbitant rent given the abundant opportunities in the housing sector
Sani said, "For several decades, the country had been facing numerous challenges posed by the lack of adequate housing for the people. The only way out of the present housing deficit in the country is for Nigerians to be more focused and determined to tap into the nation's abundant resources for improved livelihood."
The President of Shell Staff Cooperative, Mr. Akintomide Akinrotimi, said that the cooperative began operation in 1989 and had partnered Cooperative Mortgage Bank on a housing deal before now, which was the delivery of a housing estate in Port Harcourt.
Akinrotimi said the Lagos project valued at N8bn, comprised 32 units of four-bedroom flats and four penthouses.
Speaking on the project, the Chairman on the occasion, Mr. Bayo Ojulari, who is the Managing Director of Shell Nigeria Exploration and Production Company, called for a free hand for the developer to execute the project.
The Punch- Friday, December 20, 2019