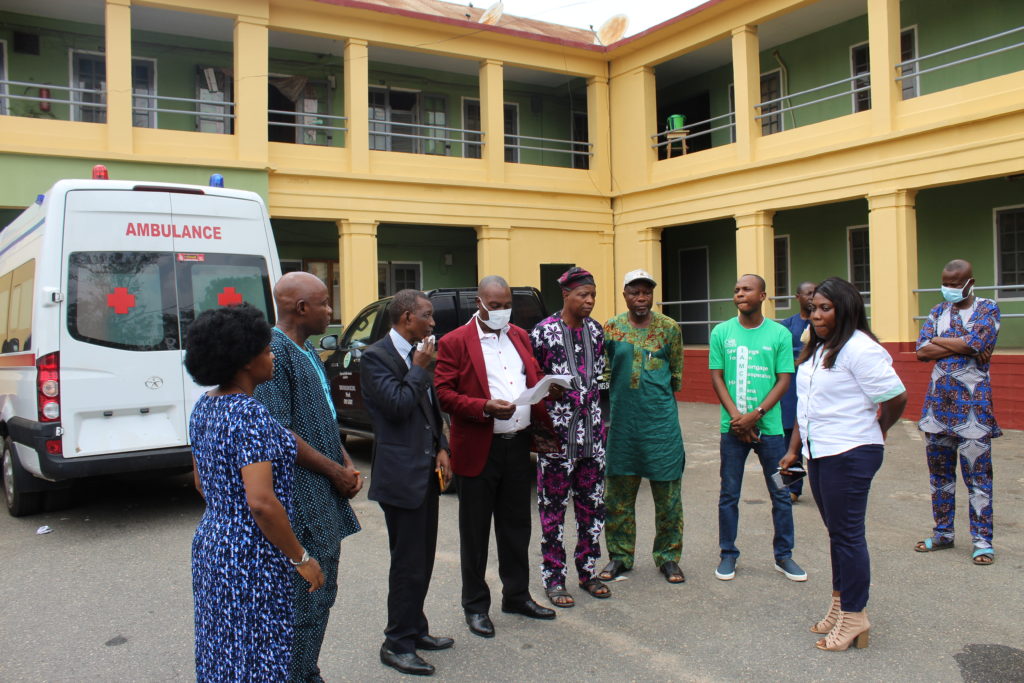 In response to the Covid-19 pandemic, Cooperative Mortgage Bank donated relief materials to the Oyo state government through the Commissioner of health on Sunday, March 29, 2020, at the Ministry of Health, Oyo state.
Speaking on the gesture of the Bank, the Commissioner of Health, appreciated cooperative mortgage bank for taking such an initiative to support the Government of Oyo state in its effort to curb the spread of the coronavirus and assured that the goodwill of the bank will be conveyed to the people of the state.  He also encouraged other brands, to take a cue from the generous act of the bank.
Presenting the materials, the Public Relations officer of the bank, Olufunmilayo Afolabi stated that the bank is committed to the well-being of the people of Oyo state and will support the government in the fight against the Coronavirus disease.
Sunday, March 29, 2020